3210 S. Croddy Way
Santa Ana, CA 92704
United States of America
CATEGORIES & HEADINGSdetails >>
Your First Source for Optics and Hardware

Our goal at OptoSigma is simple. We are working to build a long-standing partnership with you by earning your trust and confidence as your Thin Film Coatings, Optical Components, Opto-Mechanics, Manual and Motorized positioning supplier of choice. We do this by continually working to bring you the best products, with the best selection from stock, at the best prices, all together with the best service available. Everyone at OptoSigma is committed to your satisfaction.

Products
Our Catalog and OptoSigma Online now includes our recently added product lines. We have added motorized stages and systems, Femtosecond mirrors, compact stepping motor actuators and laser eyewear. prisms. We have expanded our offering of thin film optical coatings and have included information on our custom coating capabilities.
Product Showcase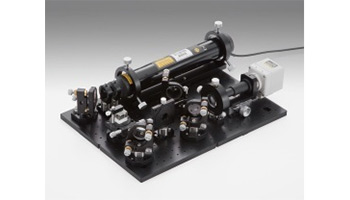 Some mirror holders can be used only for mirrors, while other mirror holders can hold a beamsplitter and handle transmitted light.
Furthermore, among the holders which can handle transmitted light, some holders like the BHAN series can handle beams from both left and right directions, while other holders like the MHG and MHI series can handle transmitted beam from only one side.
When using a holder with transmitted light, please check the transmitted beam diameter at 45 degrees incidence listed in the specification table of each product. read more